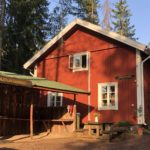 Gruvstuga visitors' centre
A visit to the mine is just one of the many attractions on offer at Kleva Gruva. Information about the full range of activities is available from the Gruvstuga visitors' centre, where you can also buy souvenirs, snacks, ice cream, coffee and other drinks. 

Please note: It is not always possible to pay by card, because our internet connection is not very reliable. Please remember to bring cash, thank you!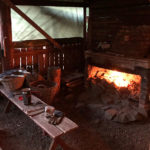 Barbecuing
We have seven partially covered barbecue areas where you can prepare and cook food. Firewood is available for free. You can bring your own food or purchase locally produced moose sausages, barbecue meat and potato salad from the Gruvstuga visitors' centre.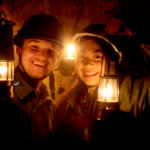 Visit the mine
With a torch, rubber boots, a protective jacket and a helmet on your head, you can easily explore the mine by yourself.
A guide booklet is available from the visitors' centre that features a simple map and detailed information about the different parts of the mine. You can also read about the history of Kleva Gruva.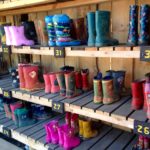 Equipment
In most parts of the mine, the ground is firm and it is possible to walk fully upright. You will come across an underground lake and discover various passageways, shafts and rooms.
We recommend wearing warm clothing and waterproof shoes, as the temperature inside the mine is between 1°C and 3°C! Jackets and rubber boots can be hired free of charge and children can wear their own bike helmets.
Gold panning
A gold deposit was discovered not far from Kleva Gruva in 1737. With patience, good technique and a bit of luck, you might be able to find one or more tiny pieces of gold. We'll show you the correct gold panning technique and you're allowed to take everything you find home with you in a small glass tube.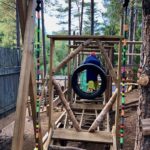 Move your body

Our obstacle course give adults and children an opportunity to test their physical coordination in between visiting the mine and having a picnic.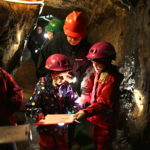 Treasure hunt
Our treasure hunts are designed primarily – but not exclusively – for children. They make a trip in and around the mine more exciting and there are varying degrees of difficulty available.
A treasure hunt is a great activity for groups and families. And of course, we reward every successfully completed treasure hunt with a little treasure that you can take home with you!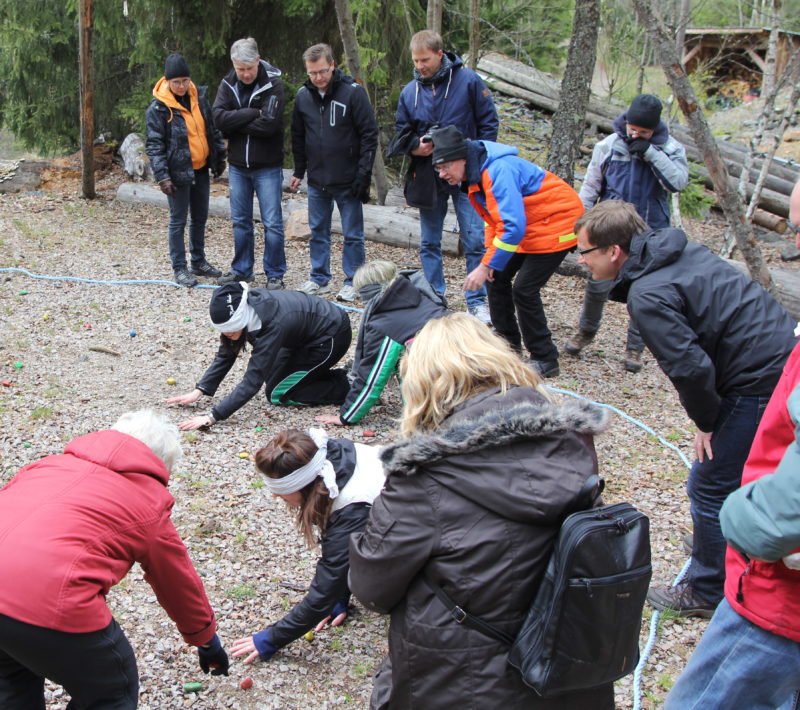 Group activities



Choose from a range of activities to create your own individual Kleva Gruva experience: You can attempt a series of adventure challenges, cook together over an open fire, take a walk through the mine at night, or even stay overnight in the forest inside an A-frame cabin or a bivouac.
Find out more about what we offer here and contact us to start planning your visit.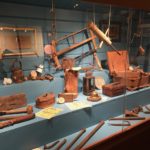 Museum
Our small museum showcases photos and documents, as well as tools and equipment that were used when the mine was still in operation.
The museum opening hours are the same as those for the mine.
Walking
The sweeping Kleva Gruva grounds are located in the middle of a forest. Plan plenty of time for your visit and take a walk out to the viewing platform, where you can enjoy a spectacular panoramic view over the forest, shaft openings and historical piles of excavated earth.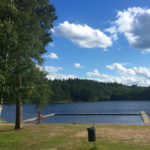 Swimming and fishing
3 km from Kleva Gruva there is a stunning lake with a special area where visitors can swim. The lake can be easily reached on foot or by bike along an idyllic track.
There are also many great fishing spots in the area. We will happily show you where to find them and where to purchase the necessary fishing permit.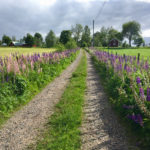 Cycling paths
Take a short (or long) bike ride along the picturesque cycling paths around Kleva Gruva and Holsbybrunn.
Ask our staff at the Gruvstuga visitors' centre – they'll give you tips about which route to take.
Accomodation
Visitors are welcome to stay overnight at Kleva Gruva. We have four A-frame cabins, each with four single beds (600 krepp cabin and night), as well as a bivouac camp that can accommodate up to 30 people.
If you are interested in staying at Kleva Gruva, simply ask us or write an email to info(at)klevagruva.se
What else?
About an hour's drive away is the little town of Vimmerby, where the renowned writer Astrid Lindgren spent her childhood. Vimmerby is also home to the Astrid Lindgren's World theme park.
A little bit north of it you will find Vimmerby Adventure – Swedens biggest climbing park.
Eksjö, one of three Swedish "wooden towns", is also not far away and definitely worth a visit.
For more sightseeing tips, just ask our friendly staff at the Gruvstuga visitors' centre.