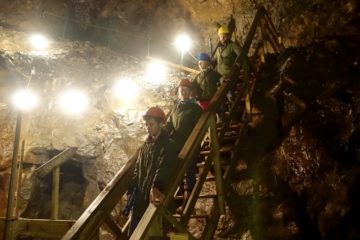 Visit the mine
You can visit the mine on your own: A guide booklet in your language is available at the Gruvstuga visitors' centre.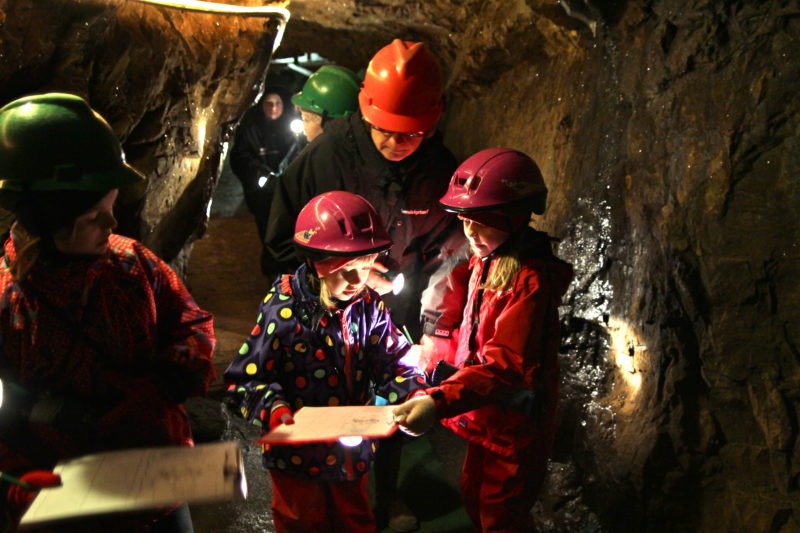 Treasure hunt
Search for hidden treasure in and around the mine! Ask for one of our secret treasure maps at the Gruvstuga visitors' centre.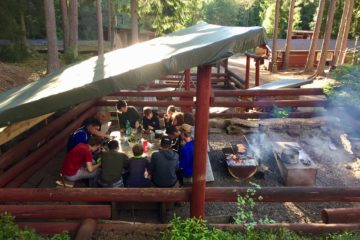 Barbecuing
You're welcome to cook your own food at our barbecue areas. We also sell drinks, sausages and other food you can grill.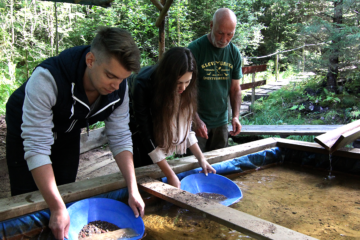 Gold panning
If you find gold, it's yours to keep! Try your luck at our gold panning station. We'll show you how it's done.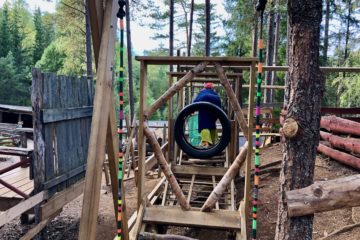 Obstacle course
Our obstacle course is a fun way to get active in between your visit to the mine and a tasty barbecue.
Discover – relax – get active!
Kleva Gruva is an old copper and nickel mine located in the southern Swedish province of Småland, around 10 km east of the city of Vetlanda.
The mine (4) is situated in a picturesque location in the middle of a forest with barbecue areas (6) and a viewing platform (10). After visiting the historic mine, you can try your hand at gold panning (8), go on a treasure hunt and tackle the obstacle course (5). Or you might like to visit our small museum and explore the enchanted forest surrounding the mine. Afterwards, you can enjoy some well-earned moose sausages grilled on an open fire (6). Then if you're too tired for the journey home, you can stay the night in one of our cosy A-frame cabins (3). At the heart of it all is the Gruvstuga visitors' centre (7), where you can book tours and buy souvenirs, snacks, ice cream and drinks.
Please note: It is not always possible to pay by card, because our internet connection is not very reliable. Please remember to bring cash, thank you!